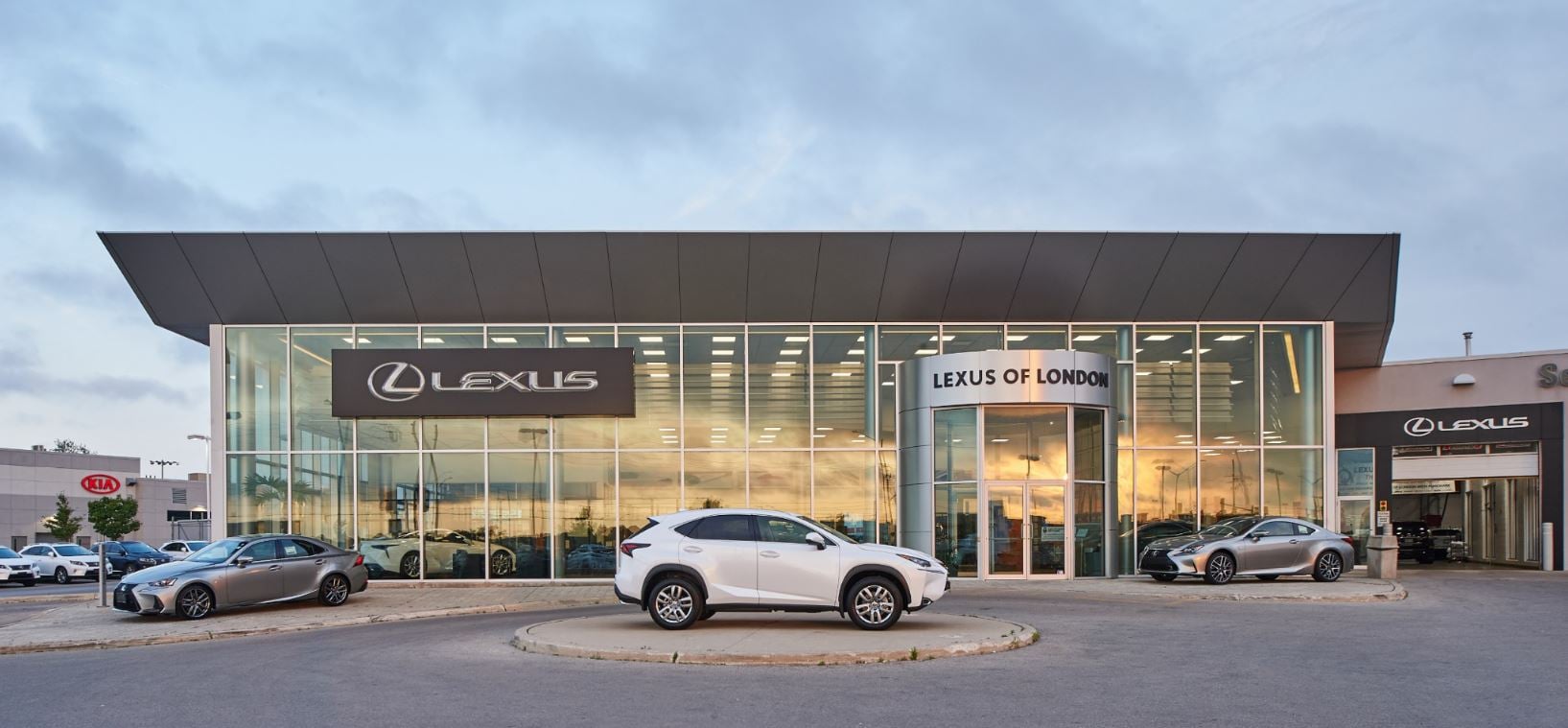 Lexus of London: The Leading Luxury Car Dealer in London, ON
Lexus of London, founded in 1991, is one of the original Lexus franchises in Canada. We have been proudly serving the community for over 25 years and have dedicated ourselves to your true and complete satisfaction. 
This commitment, dedication and overall professionalism exudes throughout each and every one of our staff members, from Sales to Finance, and Service to Parts. Simply put, exceptional service is who we are at Lexus of London. More importantly, exceptional service is what you can expect from us each and every time you visit our car dealership in London, ON.
Advantages of Choosing Our Lexus Dealership in London
We believe that there are many unique and exciting benefits to choosing our London, ON car dealership for your luxury auto needs.
The Smart Choice for Your New Lexus in London
Lexus of London carries the full 2018 and 2019 new vehicle model lineup. From Lexus cars to SUVs, with standard gasoline engines to hybrids, our new Lexus inventory very likely includes something for everyone's tastes.
A Reliable, Trustworthy Used Lexus Dealership in London
Only Lexus of London utilizes factory-trained Lexus sales staff to guide you through an array of used Lexus inventory to find the vehicle that's right for you. Our staff then ensures your total satisfaction both during and after the transaction so that you're driving nothing less than the used Lexus you've dreamed of.
Unique Executive Demo Lexus Vehicles
Executive Demo Lexus inventory is comprised exclusively of high-quality, low KM used Lexus cars and SUVs. What's more, because of the low KMs, buying a Lexus Demo at Lexus of London means that you receive the vast majority of the original factory warranty with your purchase.
Authorized Lexus Service & Parts
Our factory-certified technicians work quickly to accurately diagnose whatever may be ailing your Lexus, and then only use OEM Genuine Lexus parts to service, maintain or repair whatever the fault may be. Since our technicians have received intense and ongoing training, they're very familiar with your vehicle and how to serve it -- meaning that you can get back behind the wheel as soon as possible.
---
Established in 1991, Lexus of London was one of the original Lexus franchises awarded in Canada. Since our inception we have embraced the philosophy that the single and most important key to our success is true customer satisfaction. Today, that belief has never been stronger for all of us here. Each member of our team prides themselves on the great relationships that we share with thousands of loyal Lexus of London guests.

Our Mission Statement: Quality at Lexus of London is the responsibility of every employee and every employee shares in the benefits derived from improved quality, greater efficiency and satisfied guests. It embodies our total commitment to the continuous improvement of our processes and procedures. 

If this is your first experience with our product, please know that Lexus is regarded as the premier luxury nameplate in the industry. The infinite attention to detail, unparalleled quality and proven reliability of the Lexus brand will ensure you many years of enjoyable motoring. Thank you once again for considering Lexus of London.

Sincerely,

Chris Pinelli
General Manager
Lexus of London