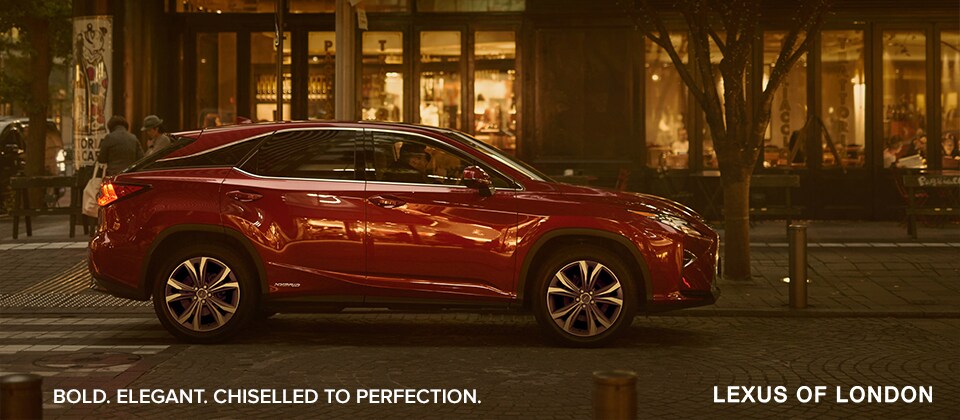 Inside, RX is a realm of rarefied comfort and artful craftsmanship. The hand-stitched leather dash, heated leather seating and choice of Walnut, Shimamoku, F SPORT  or new Laser-Etched Wood trim bring subtly opulent touches, delivering an elevated sense of hospitality and sophistication.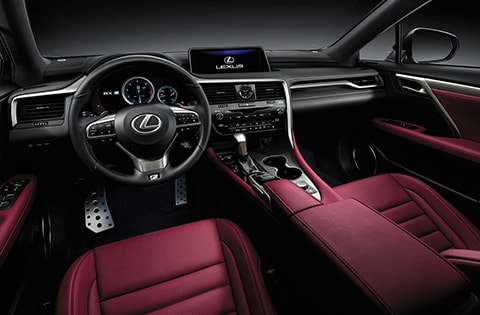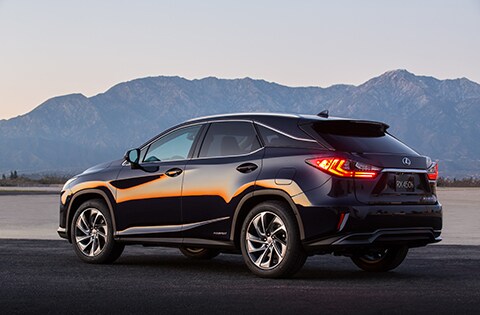 At every glance, the all-new Lexus RX makes a powerful statement. Dynamic lines frame the bold spindle grille, commanding attention with its chrome-plated border. Muscular, strongly flared fenders hint at the exceptional performance to be unleashed at the wheel.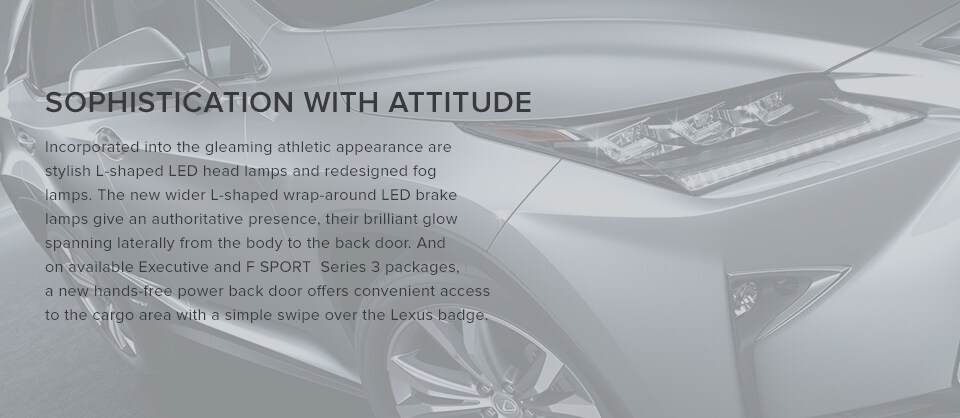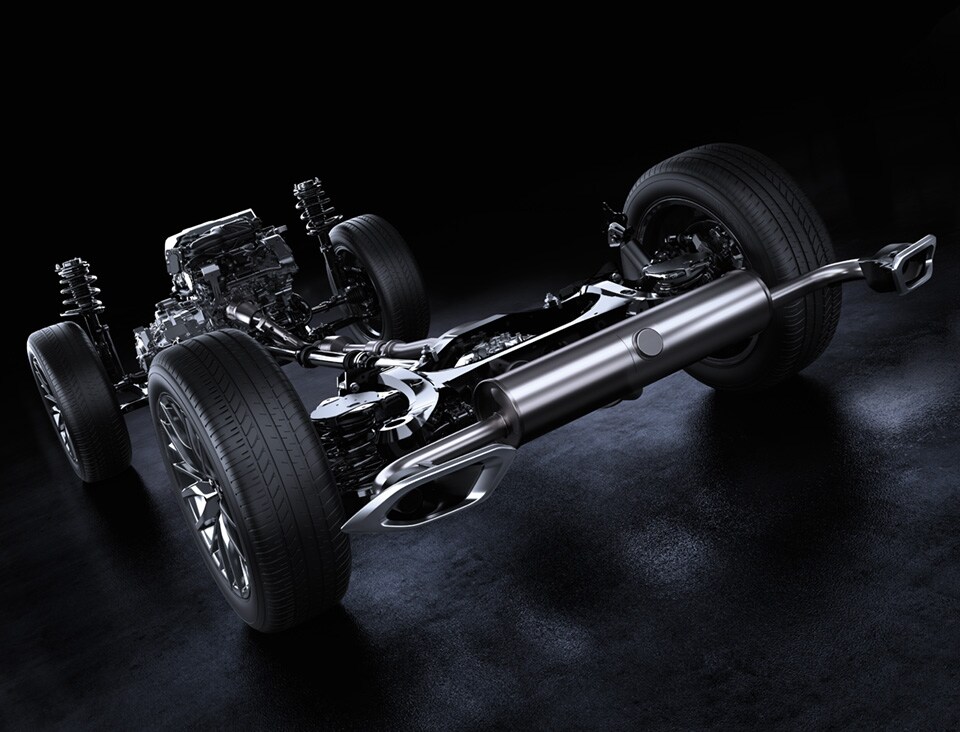 Remarkable Smoothness
A nimble ride and agile handling have always been a hallmark of the Lexus RX. In the fourth generation, experience even greater comfort thanks to a 50 mm longer wheelbase. A new fortified chassis gives even more straight-line stability and turning control, and a strengthened body structure enhances handling response and reduces cabin noise.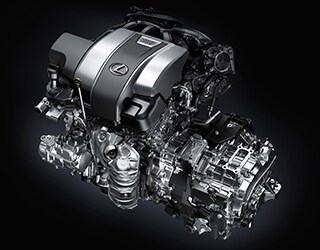 Hybrid Power
2016 RX builds on its innovative history as the original luxury hybrid crossover. The all-new RX 450h offers an improved Atkinson-cycle 3.5 litre V6 combined with electric power to generate 308 Net HP, and is available - for the first time ever - with dynamic F SPORT  packages.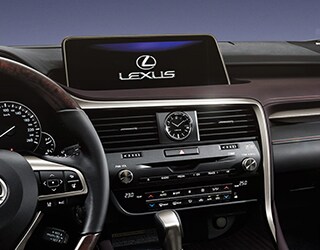 Immersive Audio
Immerse yourself in a soundscape of harmonic richness and power. RX 450h features a standard 12.3" Display and 15-speaker Mark Levinson system - pairs with a host of entertainment and connectivity features including integrated XM Satellite Radio and Bluetooth ® Capability. The Executive Plus Package offers a Rear Seat Entertainment System with dual 11.6" LED screens.